Last weekend we launched our Clique Book line of guestbooks at the September Wedding Expo at the PICC tent. These are slip in type albums where your guests can write their well-wishes beside their Clique Booth photo. The Clique Booth prints 2 strips of photos one for the Clique Book the other for guests to take home. We're extending our promo during the Expo till Sept. 9, 2007. If you book the Clique Booth for your wedding you get a free Clique Book. Clique pics at the Wedding Expo.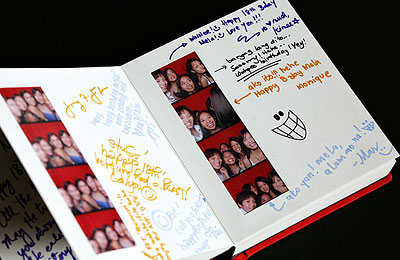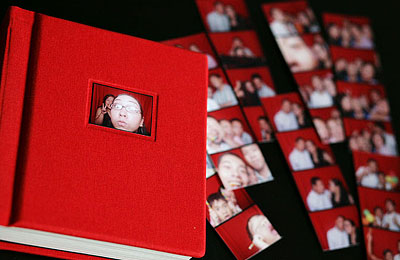 We had people sign in to our Clique Books during the fair. We now have the famous Dino Lara signature. This Clique Book will be worth a fortune someday hehe.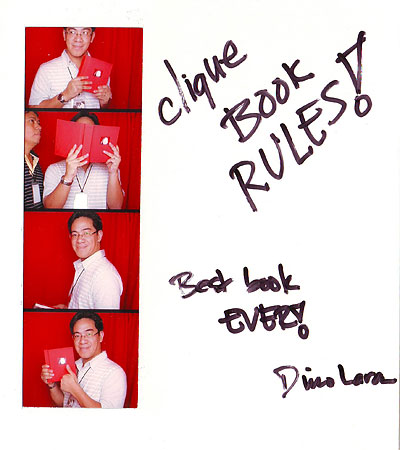 More scanned entries…


CJ and Bong of Threelogy, Jasmine Mendiola and Jesy Alto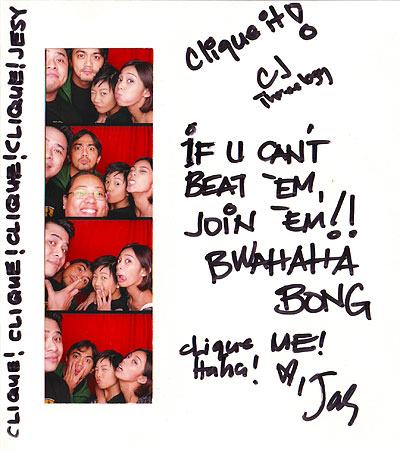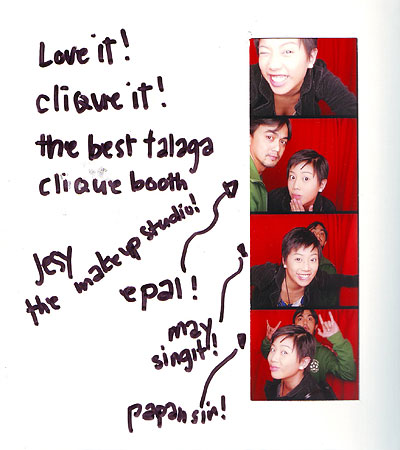 Jody Liwanag tests our beauty lighting optimized Clique Booth.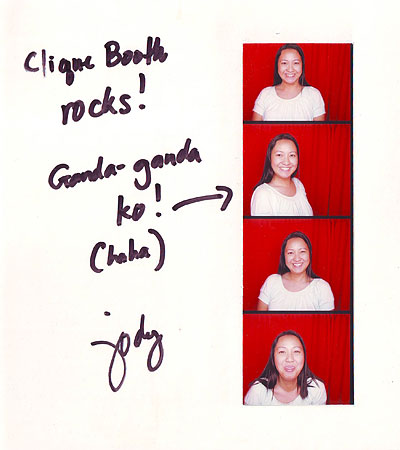 Hot hot hot! Make up artists: Jasmine Mendiola, Mayone Bakunawa and Jesy Alto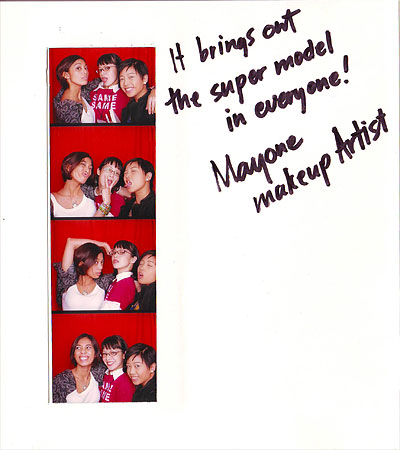 CJ and Bong with 'THE' Jason Magbanua.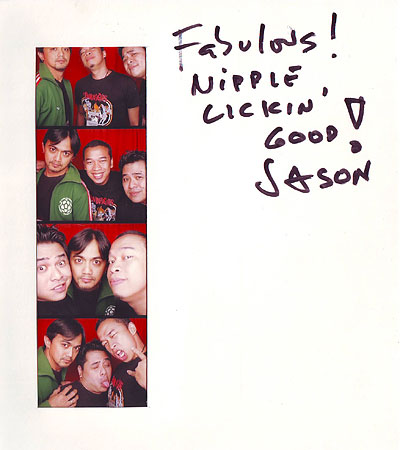 Dino's second photographer Robert is surrounded by Jason's girls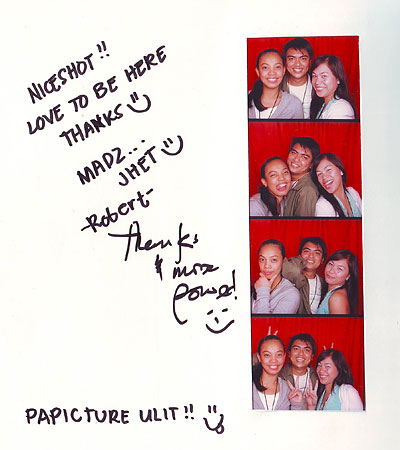 Doc Lala and hubby Francis of FL Events.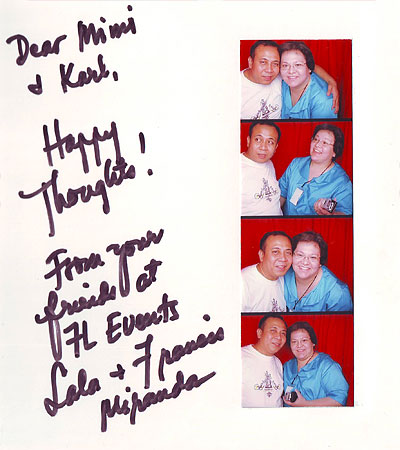 Sarah, Marbs and Ryan of the country's best Wedding mag, Wedding Essentials.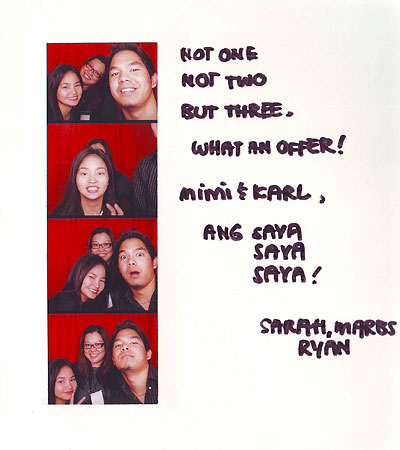 John Mateos Ong and wife Monique

Sorry Kerwin! Hehe. Kerwin of Printed Matter.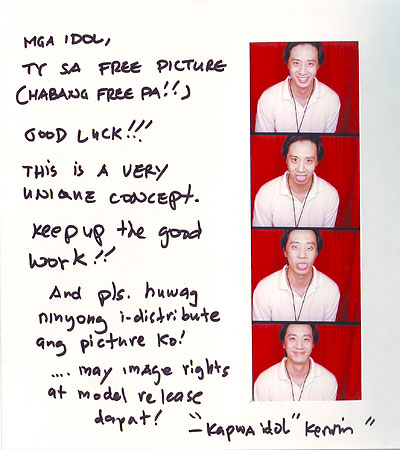 Karen, Jesy and Steve of the Make up Studio with Erron of Imaginenation and Jenn of Threelogy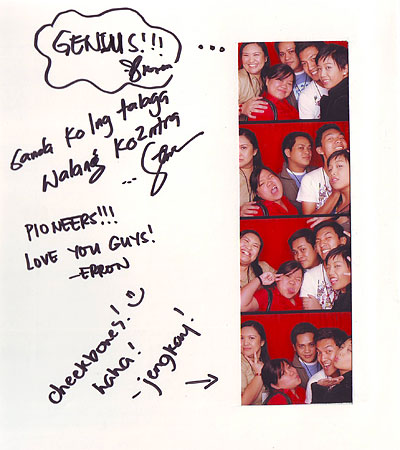 Printed Matter girls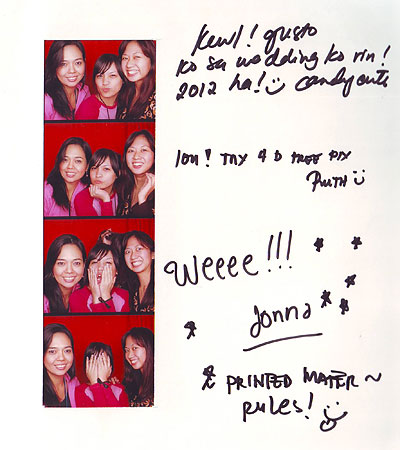 Seren8 boys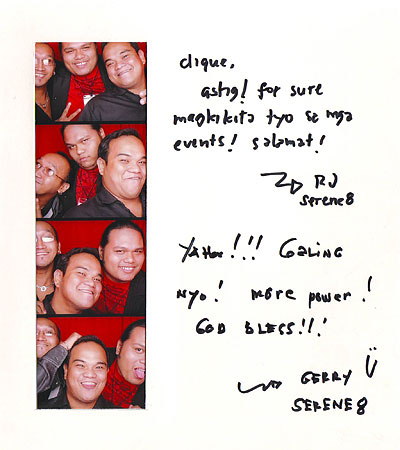 Gladys and My of Impromptu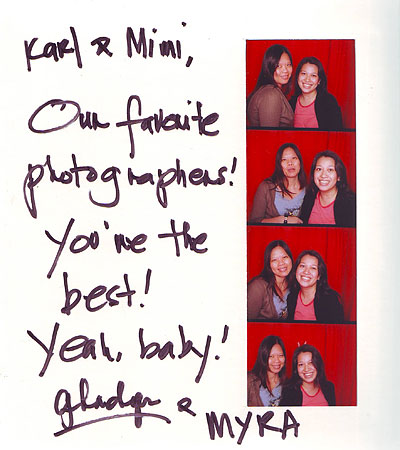 Chinky Agregado-Uy and her team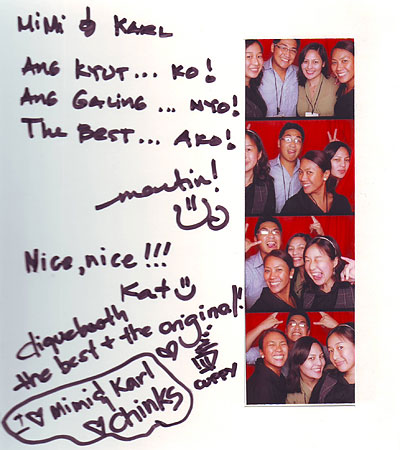 Buddy and Cathy Gancenia of Reality Video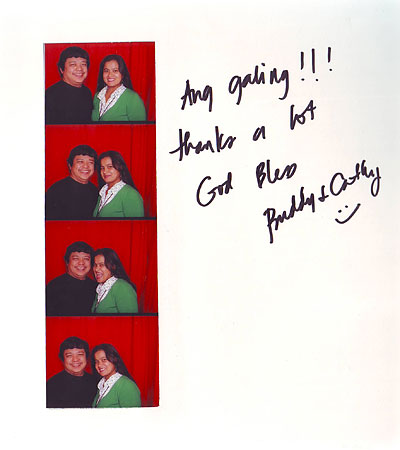 Lucci and Ria of WE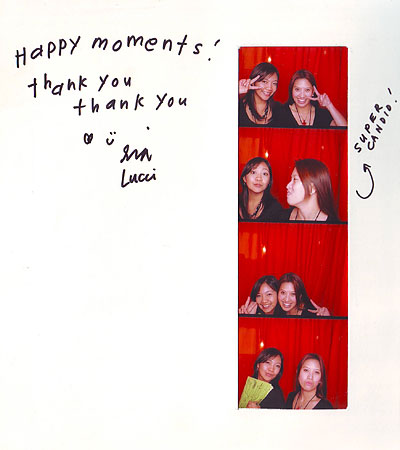 One Response to "Clique Books"
gling naman ito….galing galing talaga…more power and more business…more money hahaha….

08 Nov 2007 at 10:52 am
Leave a Reply